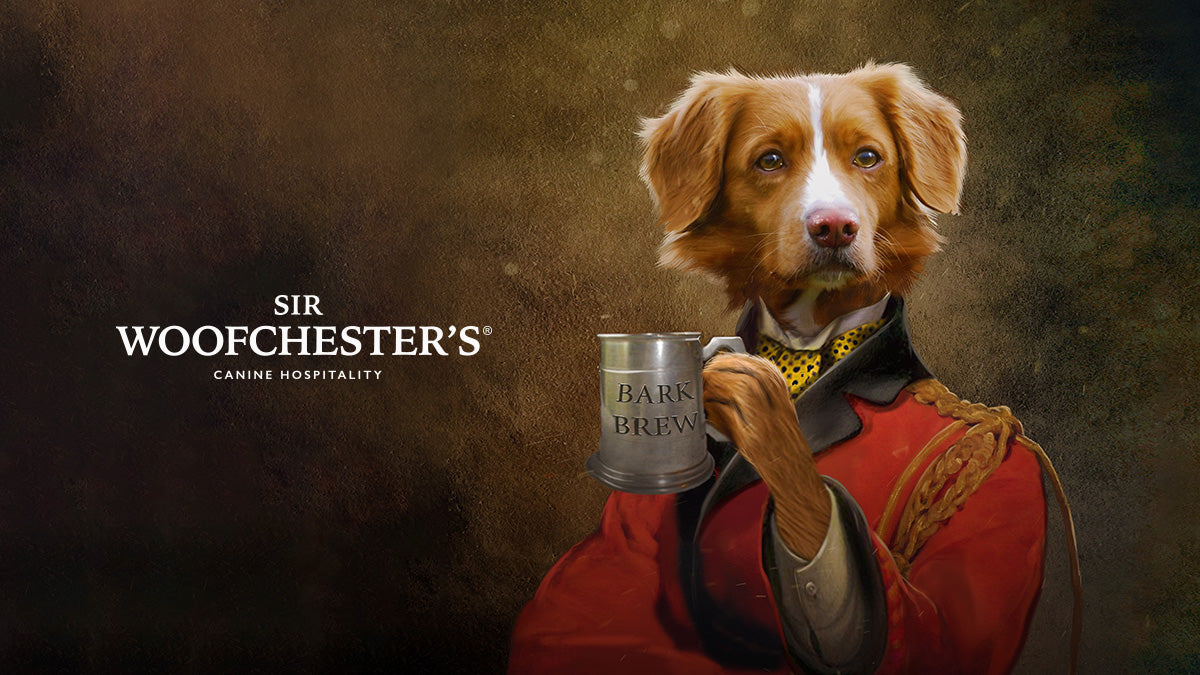 Sir Woofchester's was created by a team drawing experience from the pet sector and the hospitality sector, with the goal of helping dogs (and their pet-parents) to live their best life!
With a wide range of delicious treats, beverages, dinners - and more! - your dog can enjoy Sir Woofchester's in a hotel, pub, lodge park, cafe or holiday cottage, or simply in the comfort of your own home.
As you'd expect, Sir Woofchester's works hard when it comes to palatability, quality, and ethical & environmental standards.  We hope you love Sir Woofchester's as much as we do!
At Sir Woofchester's, we aim to be innovators within our field.  For example:
 * The UK's first pub-themed dog treat - Q1 2018.
 * The UK's first dedicated Dog Menu - Q1 2019.
 * The UK's first personalised hotel dog welcome pack - Q2 2021.
...watch this space for more!
Made in Britain · Ethical Brand Award · Hand-made baking process · Grain-free & Natural Ingredients · Working towards Carbon-neutral status · Giving Back Project: supporting dog charities and rescue centres · Hospitality focus: compliance with Trading Standards and DEFRA