Sir Woofchester's
Dog Menu
Since 2019, Sir Woofchester's has provided the UK's leading dog menu for pubs, hotels, lodge parks & cafes.
Choose from a unique range of snacks, treats, dinners and beverages - with desserts coming soon.
Sir Woofchester's enables you to create your own personalised dog menu, ready for printing - create yours now.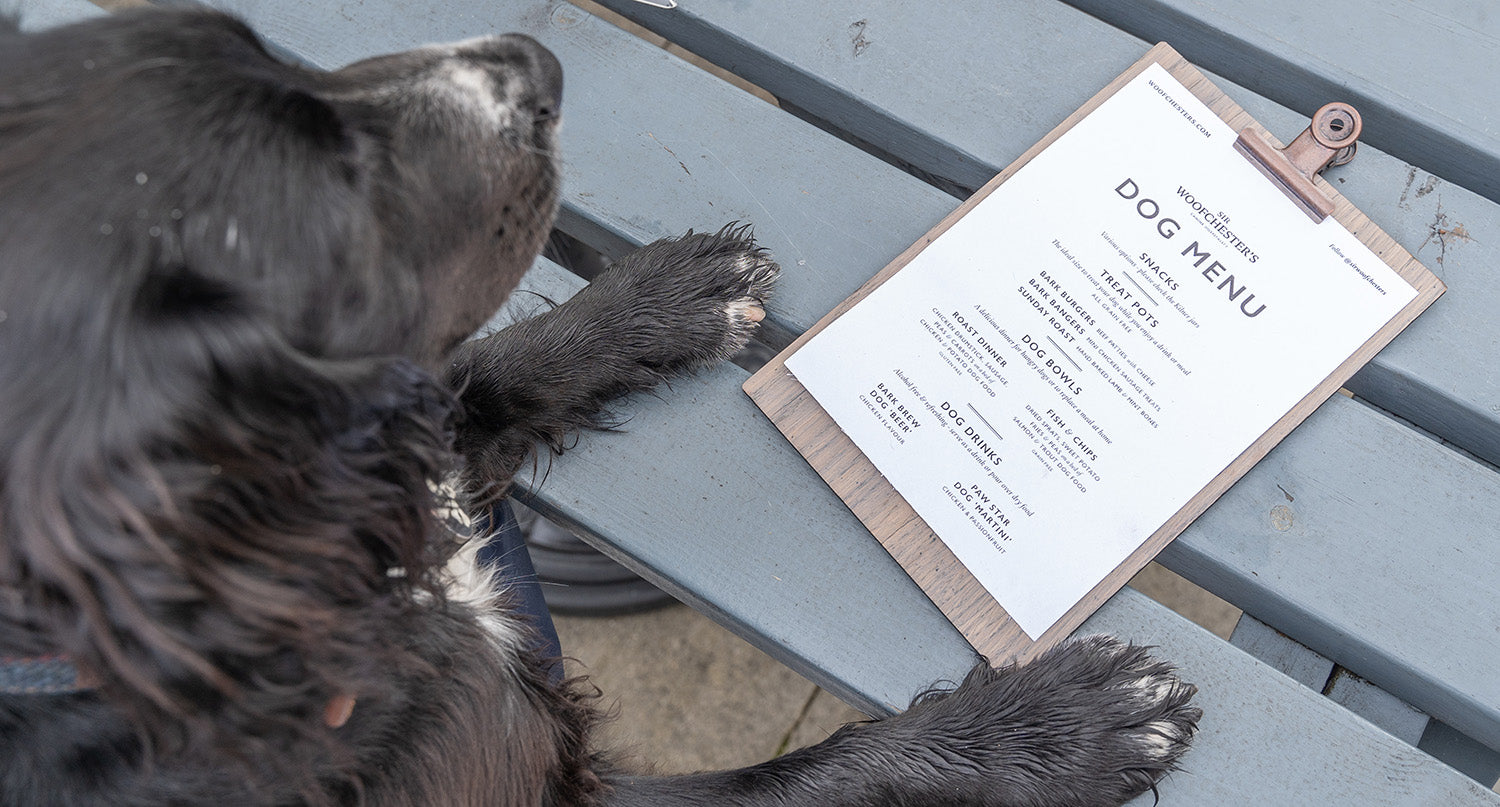 Treat Pots
The ideal size to treat your dog while you enjoy a drink or meal
Dog Dinner Bowls
A delicious dinner for hungry dogs
Dog Drinks
Alcohol free & refreshing - serve as a drink or pour over dry food