Fish & Chips Dog Bowl
Dried sprats, sweet potato fries & peas on a bed of salmon & trout dog food · Net Wt. 120g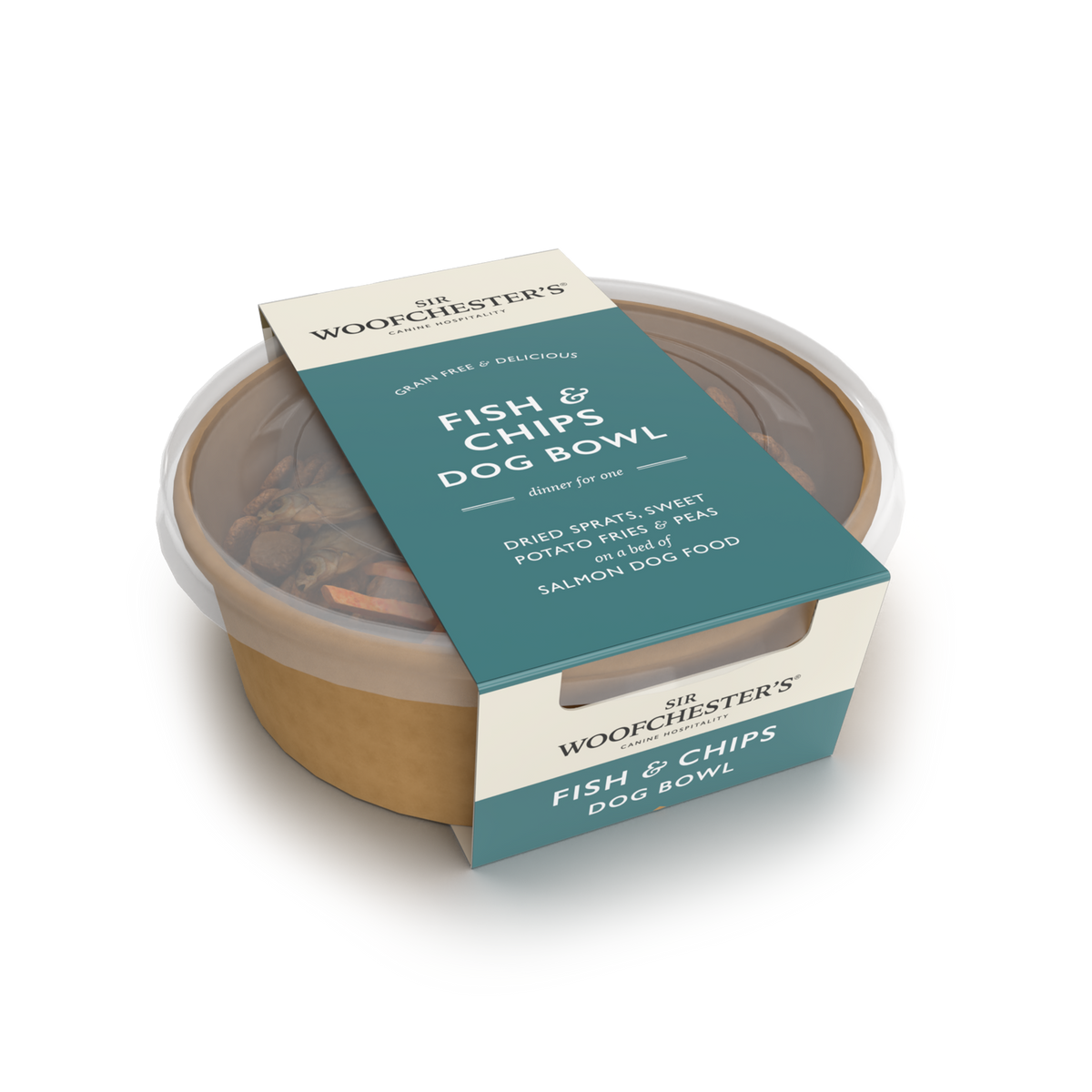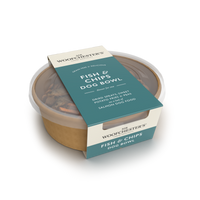 Fish & Chips Dog Bowl
Dried sprats, sweet potato fries & peas on a bed of salmon & trout dog food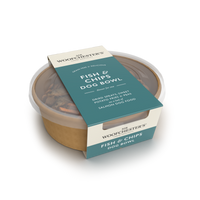 Fish & Chips Dog Bowl
Dried sprats, sweet potato fries & peas on a bed of salmon & trout dog food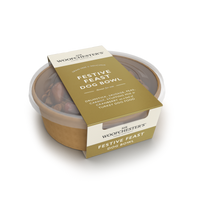 Festive Feast Dog Bowl
Drumstick, Sausage, Peas, Carrot, Stuffing Mix & Cranberry on a bed of Turkey Dog Food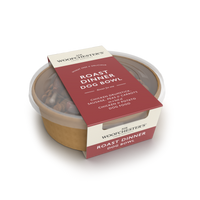 Roast Dinner Dog Bowl
Chicken drumstick, sausage, peas & carrots on a bed of chicken & potato dog food
Made in Britain
Free delivery from £20
About Fish & Chips Dog Bowl
Storage
A complimentary pet food for dogs over 12 weeks old
Feed as an occasional treat or reward
Always ensure drinking water is available
Store in a cool, dry place

Ingredients
FOOD Salmon & Trout, Sweet potato, Peas, Potato, Beet pulp, Linseed, Minerals, Omega 3, Vegetable stock, Asparagus, Fructooligosaccharides (FOS), Mannan-oligosaccharides (MOS)

CHIPS Sweet potato, Vegetable oil

SIDES Dried Sprats & Peas
Analytical constituents
Protein 26% · Fat content 15% · Inorganic content 8% · Crude fibre 3%
Cant believe how well the whole rang sells !!
Fantastic Product
Our 2 Bichon Frise's absolutely loved the Fish & Chips Dog Bowl. They went mad for it. I would highly recommend trying this for your dog/s
Fabulous!
My dog had this as a Christmas day treat. She absolutely loved it and carried the bowl round for 10 minutes afterwards, hoping for more. She is severely allergic to most foods, wheat and meat protein, but was absolutely fine after eating, all natural, tasty ingredients.
What a lovely pooch treat!