Roast Dinner Dog Bowl
Chicken drumstick, sausage, peas & carrots on a bed of chicken & potato dog food · Net Wt. 120g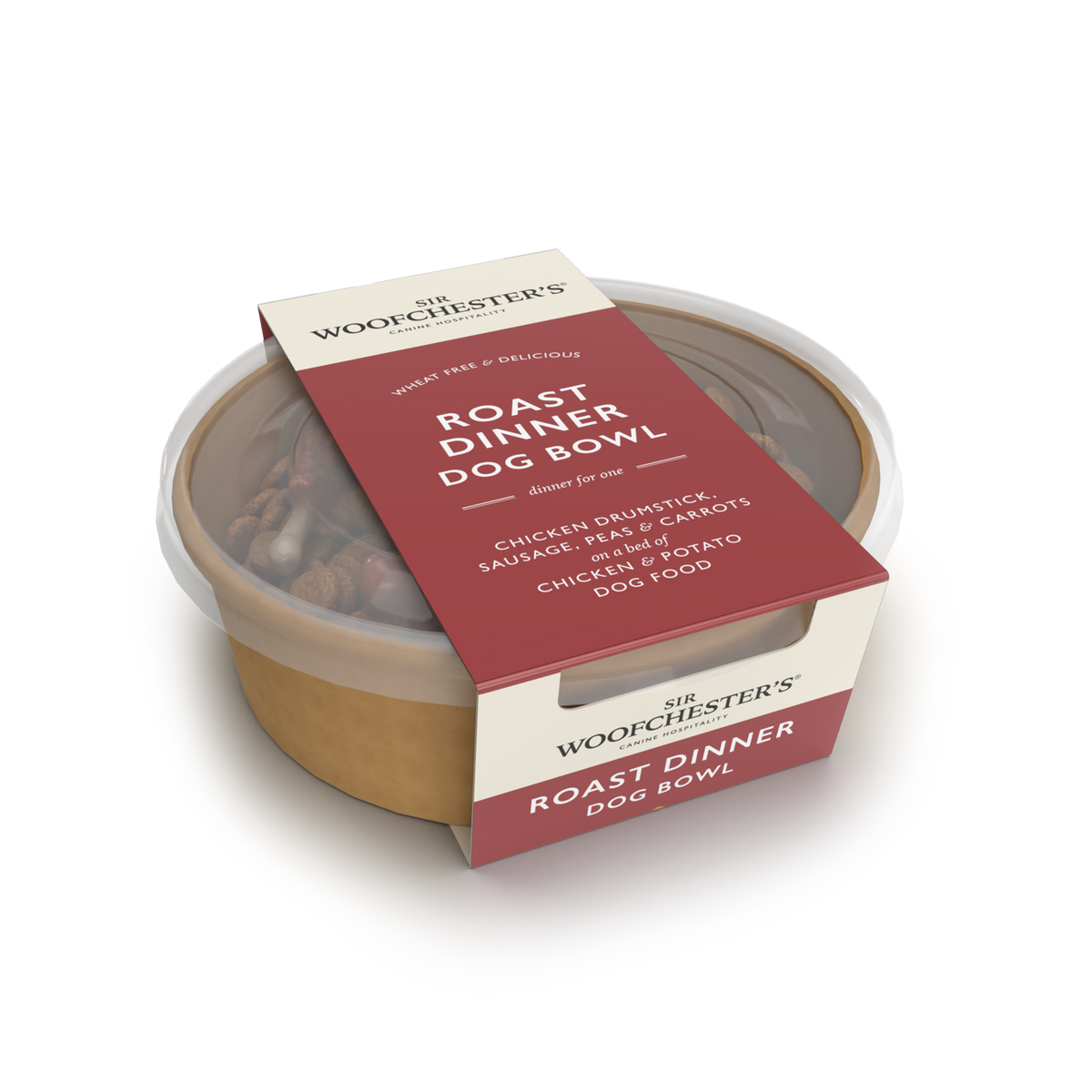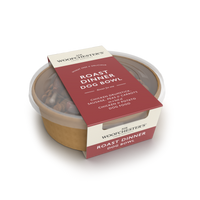 Roast Dinner Dog Bowl
Chicken drumstick, sausage, peas & carrots on a bed of chicken & potato dog food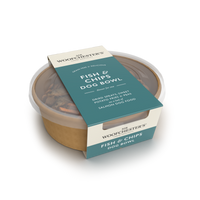 Fish & Chips Dog Bowl
Dried sprats, sweet potato fries & peas on a bed of salmon & trout dog food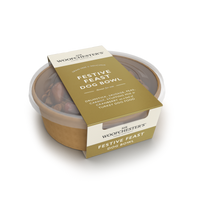 Festive Feast Dog Bowl
Drumstick, Sausage, Peas, Carrot, Stuffing Mix & Cranberry on a bed of Turkey Dog Food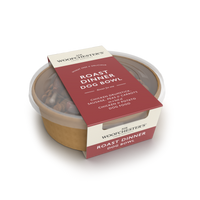 Roast Dinner Dog Bowl
Chicken drumstick, sausage, peas & carrots on a bed of chicken & potato dog food
Made in Britain
Free delivery from £20
About Roast Dinner Dog Bowl
Storage
A complimentary pet food for dogs over 12 weeks old
Feed as an occasional treat or reward
Always ensure drinking water is available
Store in a cool, dry place

Ingredients
FOOD Chicken 55%, Sweet potato, Peas, Potato, Beet pulp, Linseed, Omega 3 supplement, Vitamins & Minerals, Vegetable stock, Mixed herbs, Fructooligosaccharides (FOS), Mannan-oligosaccharides (MOS)

DRUMSTICK Chicken breast, Rice, Soy protein, Potato starch, Calcium carbonate, Glycerine, Vegetable oil, Gelatine, Salt

SAUSAGE Chicken 70%, Beef meal, Potato, Minerals

SIDES Dried Peas & Carrots
Analytical constituents
Protein 27% · Fat content 14% · Inorganic content 8% · Crude fibre 4%
Picky Dog Approved!
I have a 6 year old rescue dog who is the most picky about her food and treats. She always refuses to eat any new brand of food, but we picked up a roast dinner for her at a cafe because it was cute and she gobbled it up! She even ate the veggies! Now looking online to order some special occasion bowls for her for the holidays
Roast Dinner Dog's Bowl
Our 2 Bichon Frise's absolutely loved this meal. I would highly recommend buying this for your dog a nice treat.
Great mixture
Dog really loves these bowls
Delivery was a bit slow after they mislaid my order
my dog loves these dinners
speedy delivery. My dog loves these dinners and they are great to take out on a walk etc. Although she does spit the peas out hahah