Trade Dog Treats for Holiday Lodge Parks & Tourist Attractions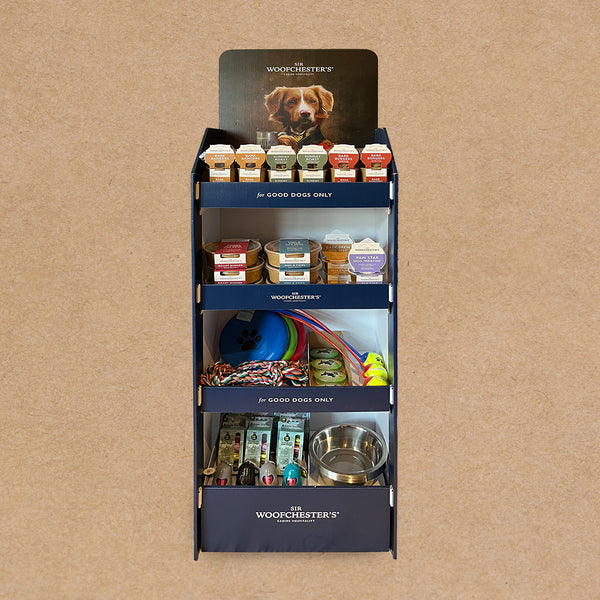 Ensure you can cater for your canine visitors with our ranges. 

We can help your Food & Beverage manager to effortlessly introduce an innovative dog menu that will delight your customers
Hand-packed Treat Pots, scrumptious Dog Dinners and delicious Dog Drinks are available as the perfect treat, no matter what time of day. 
We can also provide display units and various other toys and dog essentials - giving you a complete Canine Station offering. 
Supplying high quality dog treats for your business