Trade Dog Treats for Pubs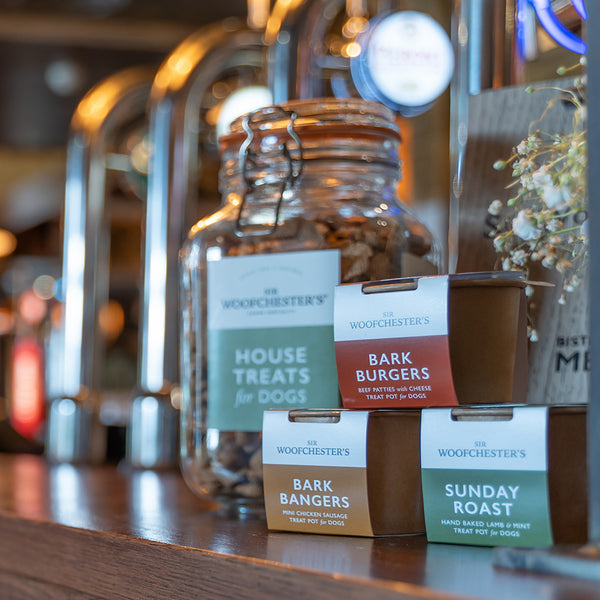 Get started with your own Dog Menu today.
Enhance your customer experience - increase repeat visits - increase social media activity - earn extra sales/GP
We recommend you begin with the Starter Pack - it contains a bit of everything you need, plus comes with £20 of Free point-of-sale materials.
Once you place your order, create your own Dog Menu with our online tool. 
Supplying high quality dog treats for your business