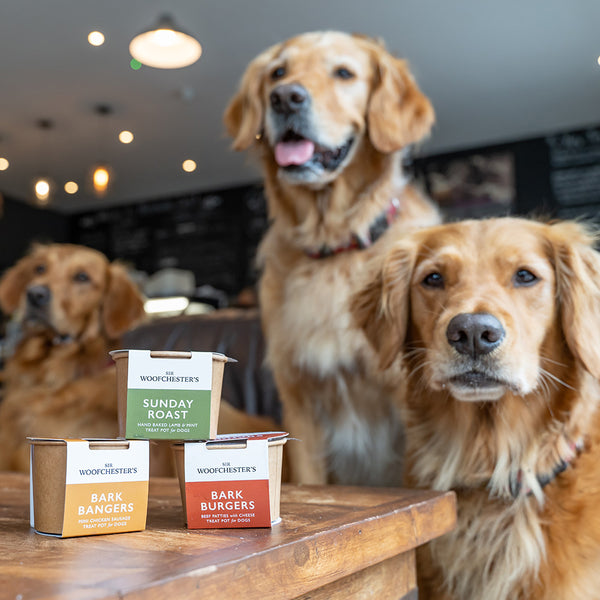 Sir Woofchester's are specialist trade suppliers of unique dog menu products - giving your customers a memorable dog-friendly experience while encouraging positive reviews and repeat visits. 
Made in Britain · Grain-free & Natural Ingredients ·
Compliance with Trading Standards and DEFRA regulations
POS & Sales Support
We work hand-in-hand to ensure you present your dog menus exceptionally.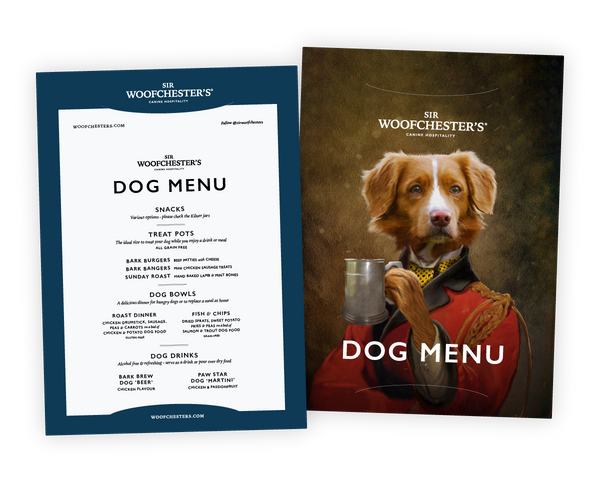 Who are
Sir Woofchester's?
Sir Woofchester's was created by a team drawing experience from the pet sector and the hospitality sector, with the goal of helping dogs (and their pet-parents) to live their best life!
With a wide range of delicious treats, beverages, dinners - and more! - your dog can enjoy Sir Woofchester's in a hotel, pub, lodge park, cafe or holiday cottage
As you'd expect, Sir Woofchester's works hard when it comes to palatability, quality, and ethical & environmental standards. We hope you love Sir Woofchester's as much as we do!
At Sir Woofchester's, we aim to be innovators within our field with more lined up for this year.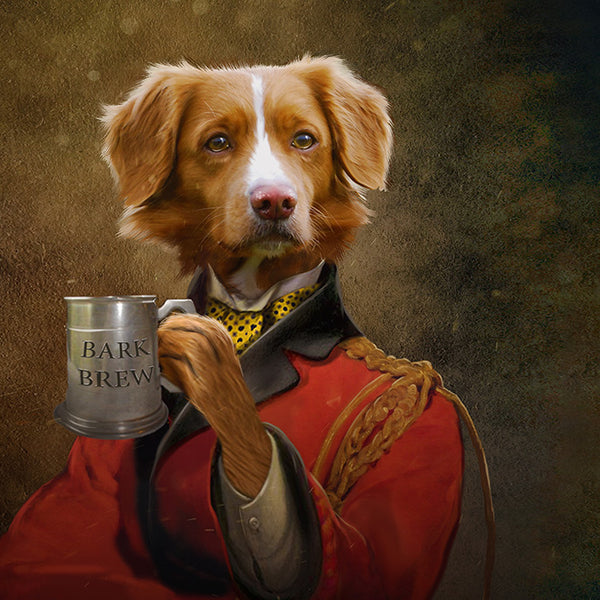 How to
order
We have two ways to get started with Sir Woofchester's in your Business - either purchase a starter pack, or apply for your trade account.
Buy a Starter Pack
£45.00 inc VAT (£37.50 ex VAT)
FREE UK DELIVERY
What's included?

A great introduction to Sir Woofchester's - everything you need to make a great impression and get started. Includes FREE point of sale materials ! 

"House" Dog Treats


Branded Kilner Jar (provided free)
800g of natural treats

Pup'N'Mix" Snacks

Kilner Jar (provided free)
5x Lollipup / 5x Yummy Sticks

Treat Pots

Bark Bangers (x4)
Sunday Roast (x4)
Bark Burgers (x4)

Dog Dinner Bowls

Roast Dinner (x3)
Fish & Chips (x3)

Dog Drinks

Bark Brew Dog Beer (x3)
Paw Star Dog Martini (x3)

Marketing Support

Wooden menu clipboard
Laminated A5 menu holders x6
A5 Strut cards promoting your dog menu (x3)
Countertop display stand
Buy Now
Create an Account
Register for a trade account to purchase from our full range.
Add your business details and our team will review your application and grant access to trade pricing in a day or two.
Register for an account
Supplying high quality dog treats for your business